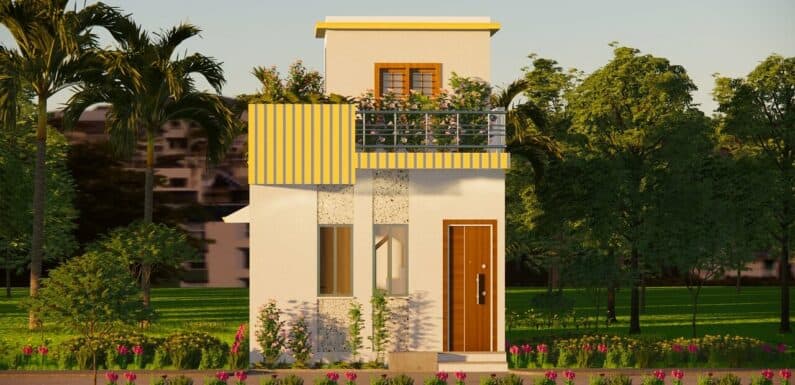 Before start this post SUBSCRIBE me on YouTube so don't miss any update.
House Description:
Number of floors one story house 1 bedroom 1 toilet living hall and kitchen in ground floor, useful space 378 Sq. Ft. ground floor built up area 378 Sq. Ft. Get this full completed set layout plan please go https://kkhomedesign.com/
14×27 Floor Plan:
The house is a one story 1BHK plan more details refer below plan
The Ground Floor has:
1 Bedroom
Kitchen
1 Toilet
Living Hall
Area Detail:
Total Area
Ground Built Up Area
378 Sq. ft.
378 Sq. Ft.
3D Exterior and Interior Animation:
The above video shows the complete floor plan details and walk-through Exterior and Interior of 14X27 house design
14×27 Floor Plan Project File Details:
Project File Name: Ghar ka naksha || Small Space House For Village
Project File Zip Name: Project File#103.zip
File Size: 5.63 MB
File Type: JPEG and PDF
Compatibility Architecture: Above SketchUp 2016 and AutoCAD 2010
Upload On YouTube: 30th November 2022
Channel Name: KK Home Design Click Here to visit YouTube Channel
Developers: Kamal Khan
Download 14×27 House Design Project Files

After Downloading the 14×27 Home Design Project File You Will get
>Floor Plan
>PDF
>JPEG
Click On The Link Download To Get The Complete 14X27 Project File
Free Products:-
Your could Reach Us: Personal Email ID:- [email protected]
Thanks for downloading and visiting More Plans Download On kkhomedesign.com and KK Home Design YouTube Channel If you think this Plan is useful for you. Please like and share.
This Post was Last Updated On: November 30, 2022